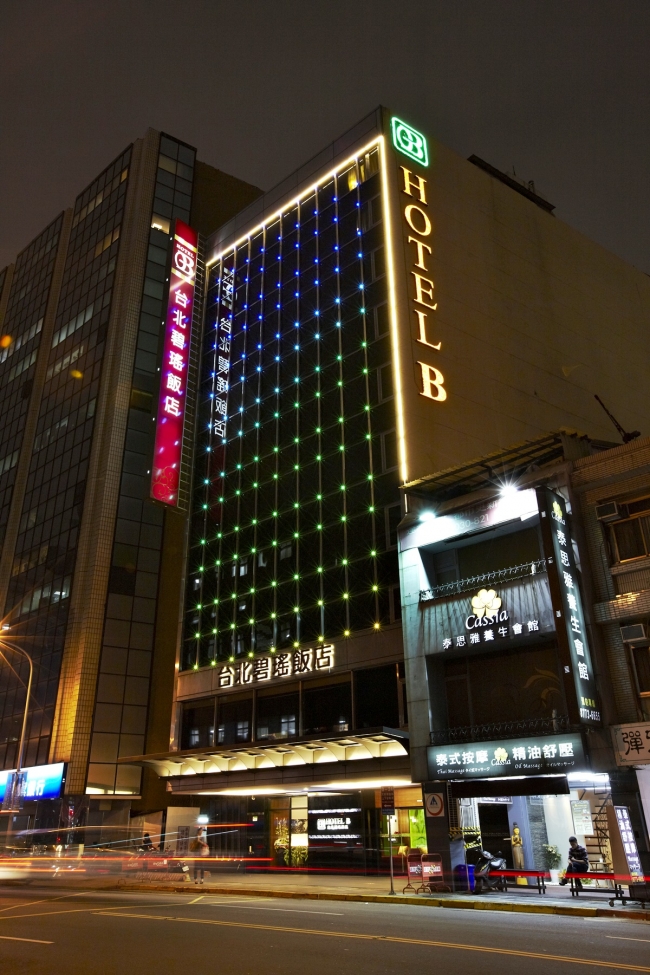 Hotel Blocated between 2 MRT stations—Zhongxiao Fuxing Station and Nanjing Fuxing Station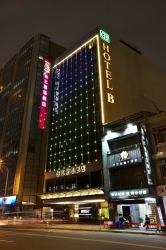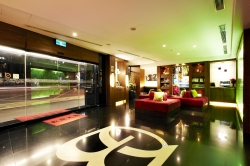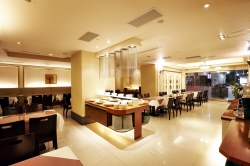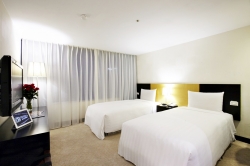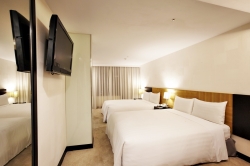 ABOUT
Hotel Blocated between 2 MRT stations—Zhongxiao Fuxing Station and Nanjing Fuxing Station, and right next to the International Airport Bus Stop. Whether you wish to visit Jioufen or the suburbs, or even the night market to savor delicious traditional food, view the scenes of 101 at night…the convenient MRT takes you anywhere you wish to go.

Combined with two different design styles, Classic European Elegance and Simple Modern Black and White Fashion, our rooms are a fusion of serenity, warmth, romance and art, allowing you to have your own individual space amid this noisy and busy city. This well-lit, clean ambiance provides you with many different feelings of freshness and comfort.

Hotel B is equipped with a Western-style restaurant, simply fitness center, business center, conference room and utility room etc, providing convenience and quality service for guests from all over the world.
==>>《 Online Booking 》 <<== click here
                           Original Price   平日   假日
Business Double(1 Double)   $4500   $2925    $3150
Business Twin(2 Singles)   $4900   $3185    $3430
Family Suite(2 Double)   $6300   $4095    $4410
VIP(1 Double)         $6600   $4290    $4620
Executive Suite(1 King Bed)  $7800   $5070    $5460

5% Tax,10% service charge and breakfast included.

==>>《 Online Booking 》 <<== click here
♦Free WIFI
♦Cable TV channels.
♦Safety door locks, power saving systems.
♦Deluxe mattress, exclusively designed furniture.
♦Premium comfortable soft towels, feather-stuffed, blankets and pillows.
♦Indoor fresh air ventilation technology, separated central air conditioning system.
♦Domestic long-distance calls, refrigerator, speed-boil kettle, hair dryer.
♦Free mineral water, coffee and tea bags in each room.
♦Independent bathroom and shower facilities.
♦ MRT Zhongxiao Fuxing Station ─ 10 minutes by foot.
♦ MRT Nanjing Fuxing ─ 5 minutes by foot.
♦ Evergreen 5201 Taoyuan Airport bus (Stop 5) ─ 3 minutes by foot.
♦ Taipei Songshan Airport ─ 10 minutes by taxi or 15 minutes by MRT.
電話:02-27813121
傳真:02-27718796
---